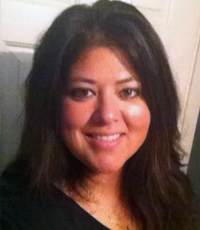 Shelly (Mendez) Farris was a High School (St. Marks School) and College (Delaware Technical Institution) All-Star Pitcher.  Her college career saw her pitch two perfect games for the Del Tech Lady Spirit Program while guiding them to back-to-back undefeated seasons in the NJCAA Conference.  Additionally, Farris led her college team to its first ever appearance at the National Tournament in Hutchinson, Kansas.  She gained nationwide exposure, earned Regional MVP Honors, and, quickly became a recognized student athlete in the college softball world.  She was offered a number of scholarships to continue her collegiate career but instead declined in order to pursue her future career as a nuclear medicine technologist.  Shelly has been coaching softball for the past five years.
Throughout my playing and coaching career, I've witnessed many styles of play in the game of softball!  I stumbled upon one in particular via a new pitcher who joined one of my 10u Travel Softball Teams.  Each time I watched her, whether it was practice or competition, there just seemed to be a dramatic difference in her pitching style.  She was extremely fluid and fast, and her mechanics were effortless.   She conveyed to me that she trained with pitching instructor Nicole Thomas.

Around the same time, my nine-year-old daughter started to show an interest and talent for pitching.  I began to teach her the basics but, after numerous broken shed windows and lots of tears (both hers and mine), I was about to give up.  Instead, she began lessons with Nicole, and, within a relatively short amount of time, she became hooked!  My daughter couldn't get enough practice and looked forward to training.  She quickly saw positive results and with this in mind, I started to send all of my travel team pitchers to Nicole.

Before long, Nicole encouraged me to take my daughter to a clinic that Denny Tincher would be running.   While at the session, I watched my daughter take in everything he said and because it made sense to her, the adjustments proved to have an immediate impact in her pitching. Each lesson that I took her to after that, her enthusiasm and eagerness continued to skyrocket as well.  I even became more and more interested in this pitching style.  I took lots of notes and following the softball sessions, I emailed Denny frequently with questions.  He always took the time to communicate with me and his explanations, whether for a drill or a pitching movement, consistently included a great description of the task at hand, why a player should do it that way, and the result that the player would get.

Knowing my passion and background in softball I was invited to participate in the Instructor's Certification Process to become a pitching instructor. During this course of action, I was impressed with the experience, knowledge and commitment of each and every instructor involved with Tincher Pitching.  They keep it fresh and work to stay educated and updated on the dynamics of pitching, passing it along to their players, and enjoying each girl's growth and development.  Other than the style of pitching and instruction, probably what impresses me next is that Denny and his team of instructors realize that all girls are not the same and should not be taught in a cookie cutter style.  Additionally, the philosophy that parents NEED to be involved with this style of pitching is emphasized and stressed.  Pitching is what they do and they do it right!
Here is what Denny says about Shelly:Shelly is so excited about learning that it becomes contagious.  Every time we work together, and many times between she has great questions…a lot of them.  She is absolutely committed to her pitchers and staying updated on everything like strength training, the mental game, moving pitches, developing speed, and increasing precision.  With such a great curiosity and dedication to her pitchers, she is the kind of person we like having represent our group.