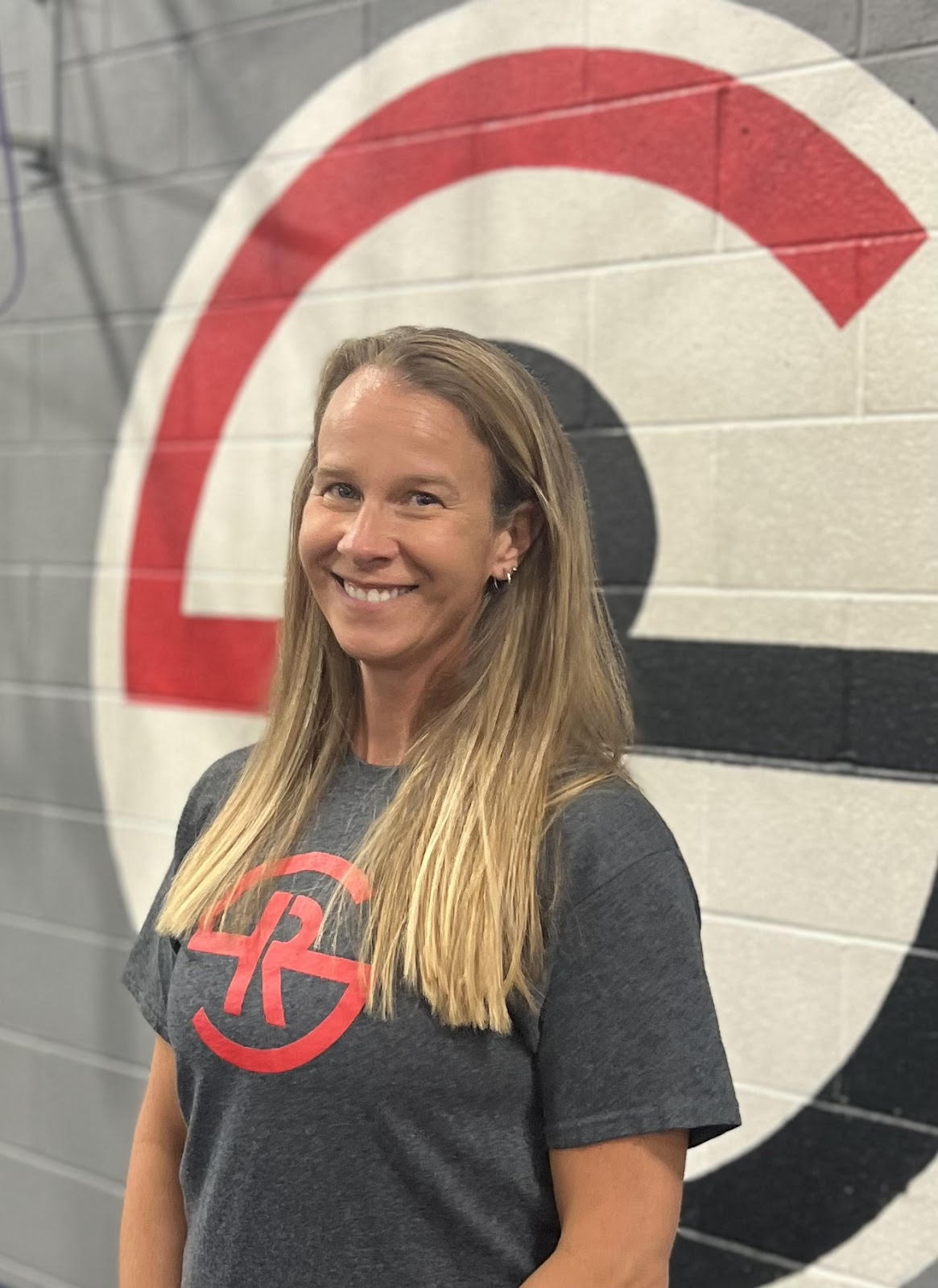 Shelley Miller grew up in rural Virginia playing backyard sports with the boys in the neighborhood.  With most of them being older and stronger, she was always looking for new ways to improve and gain an edge.  Techniques and strategy were key because she did not like losing to the boys.  She found the fire and drive to compete and not let them get ahead of her.  She was fascinated with finding easier and better ways to get winning results.  
Shelley carried the things she learned in the backyard into sports and the classroom.  She was a very successful 3-sport athlete and 4.0 student in high school. Although she grew up pitching and playing infield, she converted to outfield in high school due to her speed and was a 4-year Varsity starter that earned all-District, Region, and State honors.  She also helped her team win several District and Regional championships and went to States for the first time in the school's history.  She played D1 softball until a knee injury ended her collegiate career her freshman year. 
After her injury, Shelley hung up her cleats and started coaching and doing lessons. Shelley has great respect for her own coaches and instills the same values when working with her athletes. She loves teaching athletes in the same way she was taught growing up – be disciplined, focus on the basics, hustle, and have fun!  She has turned her love of playing sports into sharing that love with her athletes and pushing them to be the best they can be.  She has been playing, coaching, and instructing now for almost 40 years. Shelley has coaching certifications through USA Softball, Safesport, and ACE as well as being an active NCSA coach.  She continues to be a student of the game and is constantly learning, strategizing, and refining her coaching skills to help each individual athlete she works with.  
Why did Shelley choose Tincher Pitching?
The first time I saw Denny give a lesson, his common sense approach resonated with me.  His explanations brought together two things I have always enjoyed studying: sports and human anatomy.  I could quickly see the connections between how the body naturally moves and his techniques for making a stronger and healthier pitcher.  Denny's coaching style stood out to me in another way – he cares about the individual athlete, finds who they really are, and coaches them the way they personally need.  He encourages and challenges them to be even better than they imagined.  Denny's style of coaching aligns with the values I hold as an athlete and coach. 

 

Here is what Denny says about Shelley.

She is driven.  Shelley is one of the most competitive people you will ever meet, and she channels that energy into helping students excel.   During her study for Certification, I almost could not keep up with her.  She absorbed the information so quickly and was always hungry to learn more.  This Instructor will never be complacent and I think students will benefit from that energy. 
Shelley serves in the Central Shenandoah Valley of Virginia. 
Email:  CoachShelley1544@gmail.com
Instagram:  coach_shelleymiller
Twitter/X: @Coach_ShelleyMiller