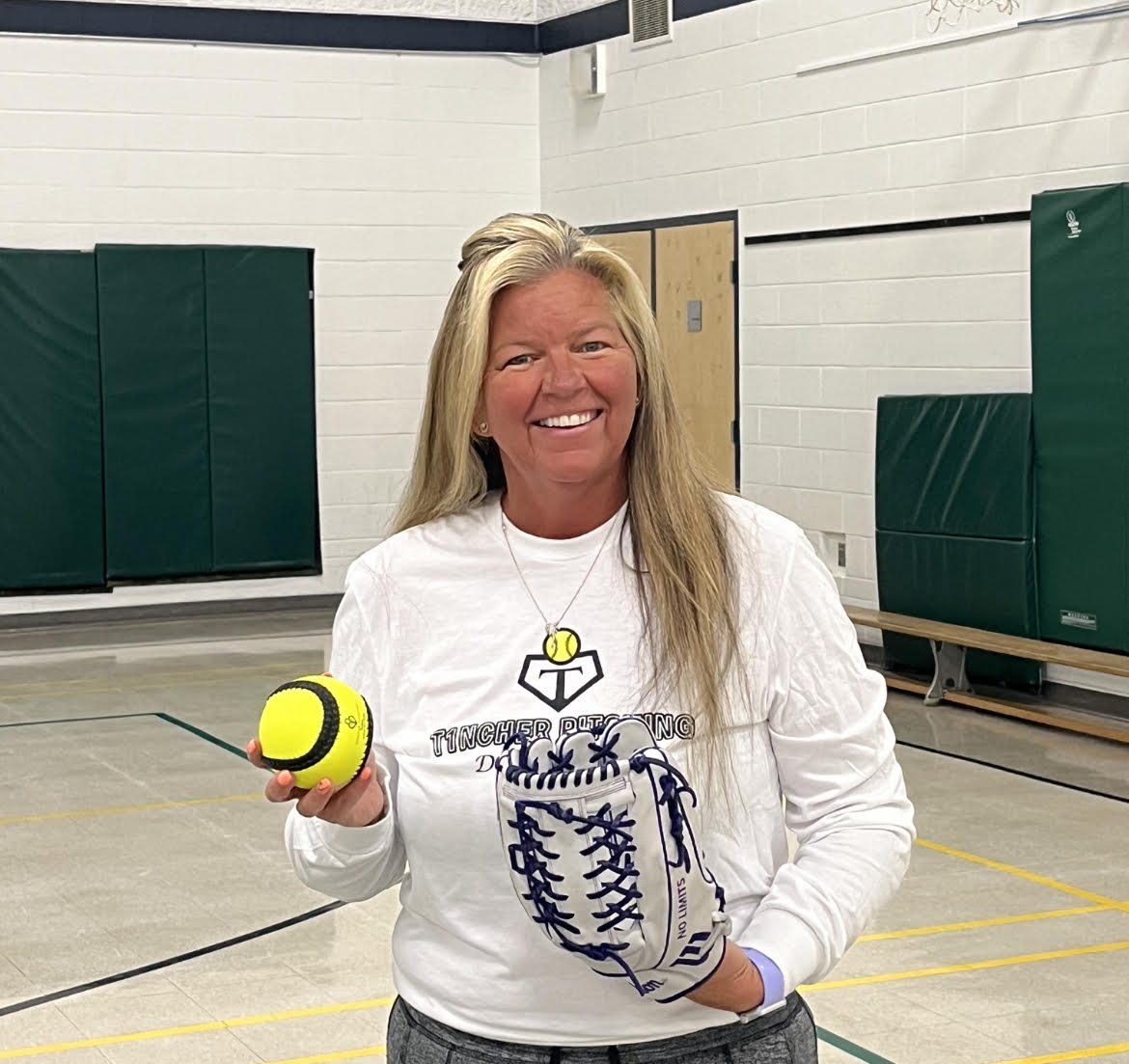 Lesley Pipher from Toronto, Ontario Canada grew up playing softball, at the age of 9.
She quickly realized that the pitching circle was where she wanted to be. Her well decorated pitching career spanned 41 years. She competed nationally and internationally as a 5 year member of the Great Britain National Softball Team. In 2017, at the age of 45 she came out of retirement to compete for gold in the World Masters Games in Auckland, New Zealand. Mission accomplished!
To say Lesley loves the game is an understatement. She has instructed for 30 plus years. A CUDIT certified hitting coach. A Level 5 Softball Canada Umpire. She coaches a travel team and is the Head Softball Coach for Seneca College in Toronto, Ontario.
Lesley is married to husband Greg  and has two children, Brandon and Shay.
"We are a softball family! I met my husband of 25 years on the diamond. Greg is an Olympic Umpire and represented Canada in the 2008 Beijing games.
~Pretty cool eh!
Our kids spent many hours at the ball park watching and playing the game. Our daughter Shay will be heading to Briar Cliff University in Iowa in 2023 on a softball scholarship.
I love this game and I want to continue to give back to a sport that gave me so much. I love coaching, sharing and growing. What fills my bucket is being a positive, knowledgeable influence in the journey of all my athletes."
Why did Lesley choose Tincher Pitching?  A good coach never stops being a student of the game! I wanted more for the athletes I trained. I felt stuck in traditional pitching mechanics for decades. I wanted to be a part of something special that made sense. When researching, I was drawn to what Tincher Pitching stands for. Injury prevention, fluid body movement, kinesthetics, and a supportive team of collaborating instructors training champions. Does it get any better than that? I am so thankful I made the connection with Denny and his incredible team of instructors. I am proud to be Tincher Made!"

Here is what Denny says about Lesley.  "This Instructor has it all.  What an incredible list of accomplishments!  It demonstrates her love for the game and what it has done for her family.  She brings that passion to students.  We feel fortunate to have such a great person in our group."
——
Serving Toronto, Ontario and the surrounding area.
—-
Instagram: no_limits_softball
Facebook: No Limits Softball
Twitter: @nsoftball
Email: nolimits@bell.net