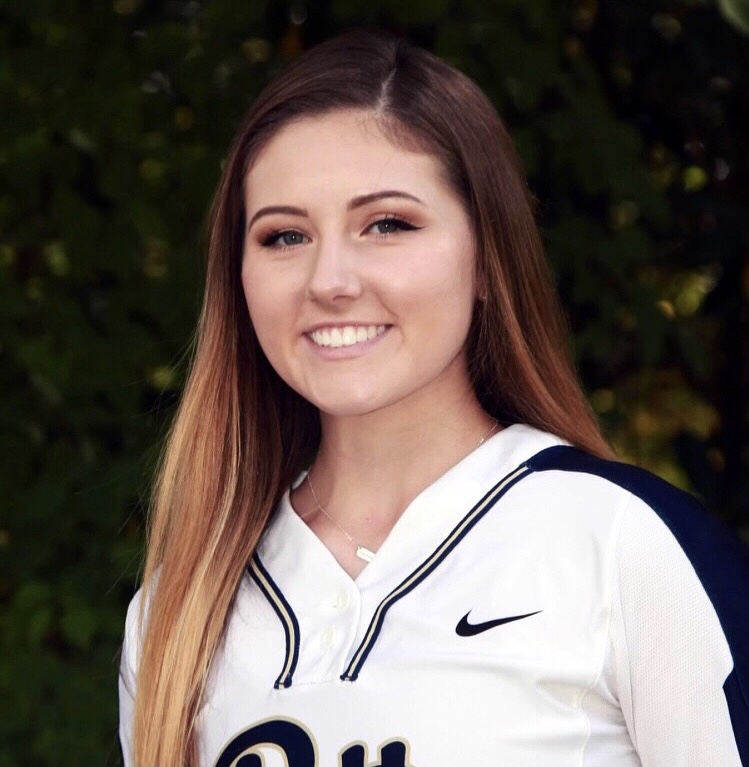 Kristin Coffay
Wilkes- Barre/ Scranton, Pennsylvania
Kristen Coffay is originally from Wilkes-Barre, Pennsylvania. She graduated from Holy Redeemer High School in 2017 where she was a member of Holy Redeemer's 2015 and 2016 Pennsylvania State Championship teams. After a successful high school career, Kristen continued her softball career at the Division 2 level. She graduated from the University of Pittsburgh-Johnstown in 2021 with a Bachelor of Science in Psychology with a minor in Biology. At Pitt-Johnstown, she was the starting pitcher for the Mountain Cats for all four years. She is now attending the University of Scranton for her master's degree in Clinical Mental Health Counseling.
Kristen always knew she wanted to share her love and knowledge for softball while helping girls of all ages grow and develop their game. That is why Kristen began coaching. She began her coaching career during her freshman year of college, and throughout her college softball career, she was an assistant coach for Holy Redeemer High School and for multiple travel teams in Northeast Pennsylvania. After graduating from Pitt-Johnstown, she became an assistant coach for Wilkes University and is now offering lessons near Wilkes-Barre, Pennsylvania.
Why did Kristen choose Tincher Pitching?  She said, "I had many wonderful instructors since the beginning of my pitching career, but unfortunately, I suffered several injuries to my shoulder, elbow, and back that caused me to look for an alternate approach that would focus on injury prevention. Luckily, my dad and I were doing some research and stumbled upon Tincher Pitching. I felt immediate relief from my previous injuries, and I finally felt like I was progressing as an athlete. The approach was so simple, yet effective. I was finally able to learn fluid, natural movement patterns that would keep my body safe and healthy while also maximizing my speed, power, and overall wellness.

My love and passion for the game ignited my desire to coach. It was a no brainer for me to get involved with Tincher Pitching because, using the approach myself, I could speak on its effectiveness and success. Denny is also one of the most knowledgeable, committed, and caring instructors I have ever had the pleasure to meet. Every time I get the opportunity to talk to Denny, I learn something new. He cares about every individual student so much and does everything in his power to contribute to their success. I can say the exact same about every Tincher Pitching instructor. We are all held to such a high standard of excellence, and we all strive to exceed that standard every single day. I am grateful to be an instructor within this organization and I am beyond excited to help my athletes reach their fullest potential."
What does Denny say about Kristen?  "Kristen is another of those extremely bright "second generation" Instructors.  I got to know her as a young student, watched her grow into a college pitcher, and now she is back as an associate.  She has an incredible passion for the athletes.  She is so perceptive, bright, relates so well to students, and is going to find answers if they are having difficulty.  This second generation of Instructors is re-igniting the fire in all of us."
Locations Served
Wilkes-Barre/Scranton, Pennsylvania
To schedule a lesson with Kristen, contact her at (570) 899-5302.