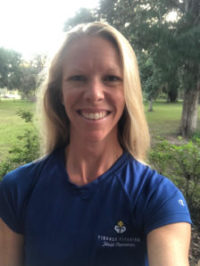 Keri Malcolmson Bourdage is originally from Newark, Delaware, where she started her softball career at the age of 9. She quickly fell in love with the sport and began pitching lessons shortly thereafter. Her career continued through college at the D1 level playing for the University of North Carolina Wilmington where she still holds many pitching and offensive records for the Seahawks. Following her college career, she pursued further education receiving Masters degrees in both Biomedical Science Research and Physician Assistant Studies at the University of Florida. She resides in Gainesville, Florida with her husband and 3 children. Her passion is to pass on her love for the sport and pitching to younger generations.
Here is why Keri says she chose to study with Tincher Pitching:

"From my first conversation with Denny, I knew I had found what I was looking for in a mentor. While I have pitched at the Division 1 college level, I wanted to learn the science behind what we teach and was honored that Denny took me under his wing. I now have a much better understanding of the biomechanics behind our instruction and am excited to be part of a larger team that has a heart for continuing our research and in training the newest generation of softball pitchers."
Denny says that Keri was an outstanding addition to the organization.

"She is so smart and figures things out so quickly it is scary.  Keri is one of the brightest people you will ever meet.  She knows when to be patient and when to push students to the next level.  In our very early days of training, I knew Keri would be an outstanding Instructor".