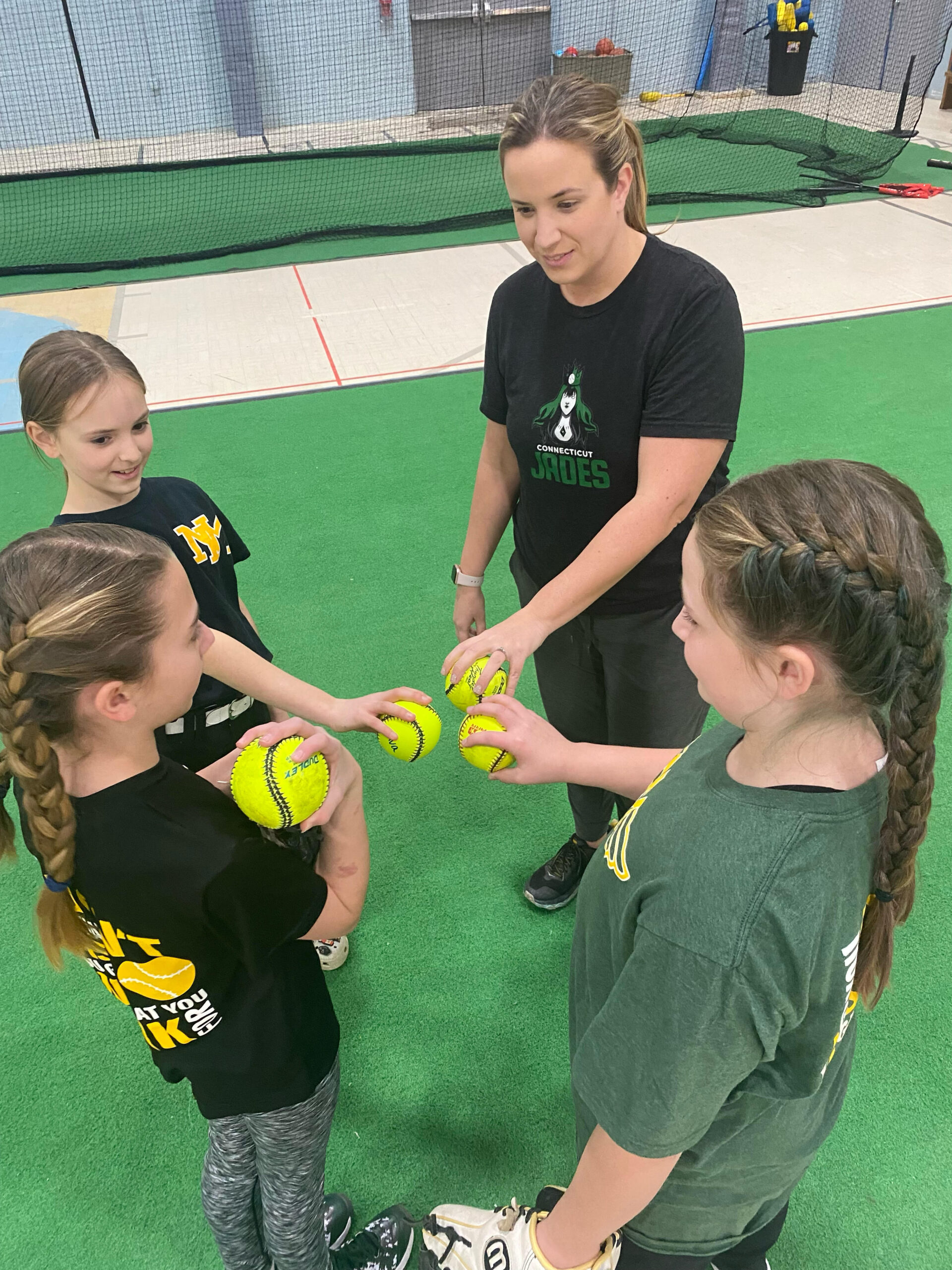 Katie Tong
Fairfield County, CT, Litchfield County, CT
Katie Tong began pitching at the age of 10 and never looked back, after igniting her passion when she struck out the first batter she ever faced.  Katie was a self-taught pitcher as instructors were not accessible.  She would study her opponents and scout successful pitchers at tournaments.  Katie applied what she learned to her own pitching and discovered how to make her body move and the ball spin in ways that produced the pitches she wanted to throw. Her goal was to pitch at a high level and desired to win and be her best at every step along her journey. She enjoyed playing a competitive national schedule as a teen and continued to pursue her passion at the college level with Western Connecticut State University.  She was a member of the 2002 squad who played in the DIII Women's College World Series and was later inducted into the college's Athletic Hall of Fame.
    Katie pursued her coaching career when she founded the CT Jades travel organization and began working on her passion as a pitching instructor after graduating from college.  She considers herself a student of the game and craft and is always looking to bring the most innovative methods to her students so that they can learn to love the game as she has done.
   Katie is also a Registered Nurse and teacher in Danbury, Connecticut. She teaches high-school students interested in pursuing careers in the medical field.
Why did Katie choose to join Tincher Pitching Development Systems?  She says, "I was drawn to Tincher Pitching after reading more about Denny and his story.  Like Denny, we both thrived and grew from a passion to get better at our craft. Denny studied the top pitchers in the country and took a scientific approach to understand a comprehensive breakdown of what makes a pitcher great.  His story resonates with me as it parallels my own path and philosophies.  Tincher pitching is about understanding the science and applying the research in an easy-to-understand way for all students of Tincher Pitching. Denny has a sense of passion and energy that is evident in his work. He is able to bring out the best in his students.  As a Tincher Pitching Instructor, my hope is to do the same."
Here is what Denny says about Katie.  "She is so very bright.  Sometimes I am talking about one concept and she is already filling in the blanks further down the road.  The thing I like most is the way she engages with students.  She knows how to form bonds almost instantly, to draw out the best in them, and how to give them a sense of accountability/"
Katie serves Fairfield/Litchfield Counties, CT as well as surrounding areas of CT, NY, and MA.
Contact Katie at CTJadesSoftball@gmail.com