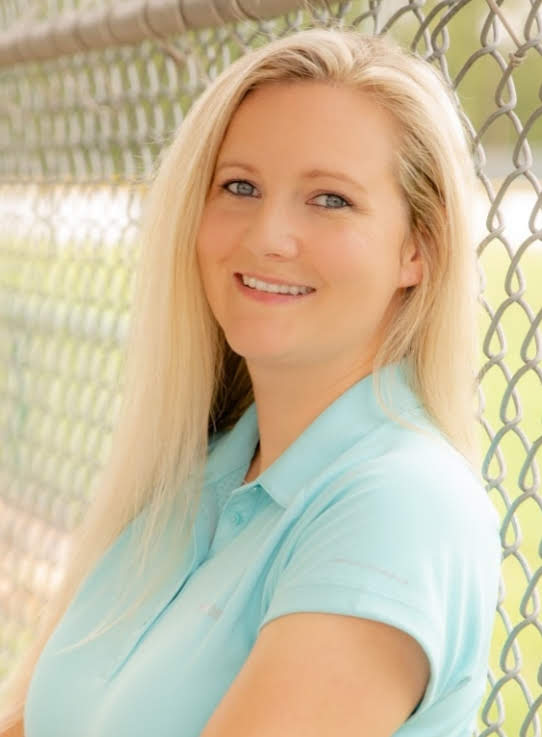 Jessica grew up playing multiple sports.  She wanted to try everything. She mostly played softball, basketball, and soccer. In high school Jessica decided to focus more on softball and play soccer. She says that soccer, honestly, was mostly for fun and to stay in shape for softball.
Jessica was a four-year letterman at Sikeston High School (Region 6) in Sikeston, Missouri and a starting pitcher as a freshman. As a travel ball athlete in the summers, her team won the Missouri state title, and competed in championship games for several consecutive years. She was awarded an NAIA collegiate softball and academic scholarship to Crowley's Ridge in Paragould, Arkansas, recruited as a pitcher and utility player. She became their starting pitcher and was the team's ERA leader for three years.
Jessica was a true utility player, also playing third and outfield but would play anywhere she was asked or needed. She says, "One memorable moment as a college player was when I was told to put on the catcher's gear during a game and at first, I thought my coach was joking! It was only needed for an inning, and it wasn't pretty, but because of that opportunity, I can say I played every position at some point at the college level."
How did Jessica find herself working with Tincher Pitching?  She says, "I have 16 years of teaching experience within this sport and truly love the game of softball. I feel many life lessons can be learned through sports. Some of the examples that I have learned along the way include: the difference in healthy competition, lifting each other up, helping one another to improve while also doing your very best pushing others to do the same. In my opinion, this can create a great culture and a team that will be hard to beat. My coaches were some of the most influential people in my life and I admired how they genuinely cared and taught each of us how to come together as a team. I always thought I would love to coach one day but never planned on teaching how to pitch because I was often in pain after pitching. I always had a lot of control; confident I could place the ball anywhere but became very frustrated when my speed peaked. I worked extremely hard and had little results gaining speed. I didn't believe how I was taught was efficient or the most effective, so I didn't want to teach anyone how to pitch.

However, throughout the years I had several young girls approach me, asking me to teach them how to pitch. The answer was always a version of "no" until one girl, who had asked multiple times, said "But if you won't teach us then who will?" I went home and started researching. I became obsessed with teaching correct pitching mechanics and wanted to learn more to ensure I was giving the best information to my students. In my research I found Denny Tincher's organization and started training. Within this organization I found a network of passionate people who have come together to learn from one another. I will always strive to give the best information to my students to help them achieve their goals."
This is what Denny Tincher says about Jessica.  "She is one of the most giving, caring, and loving Instructors that I know.  With her, it is truly about the kids, how to make them better, but also about being there in any way that they need.  I think you get the whole package with Jessica and the kids can sense it.  They want to perform for her."
Jessica is accepting new students!
Address: 213 South Main, Mount Vernon, MO 65712
email jessica@pitch-strong.com