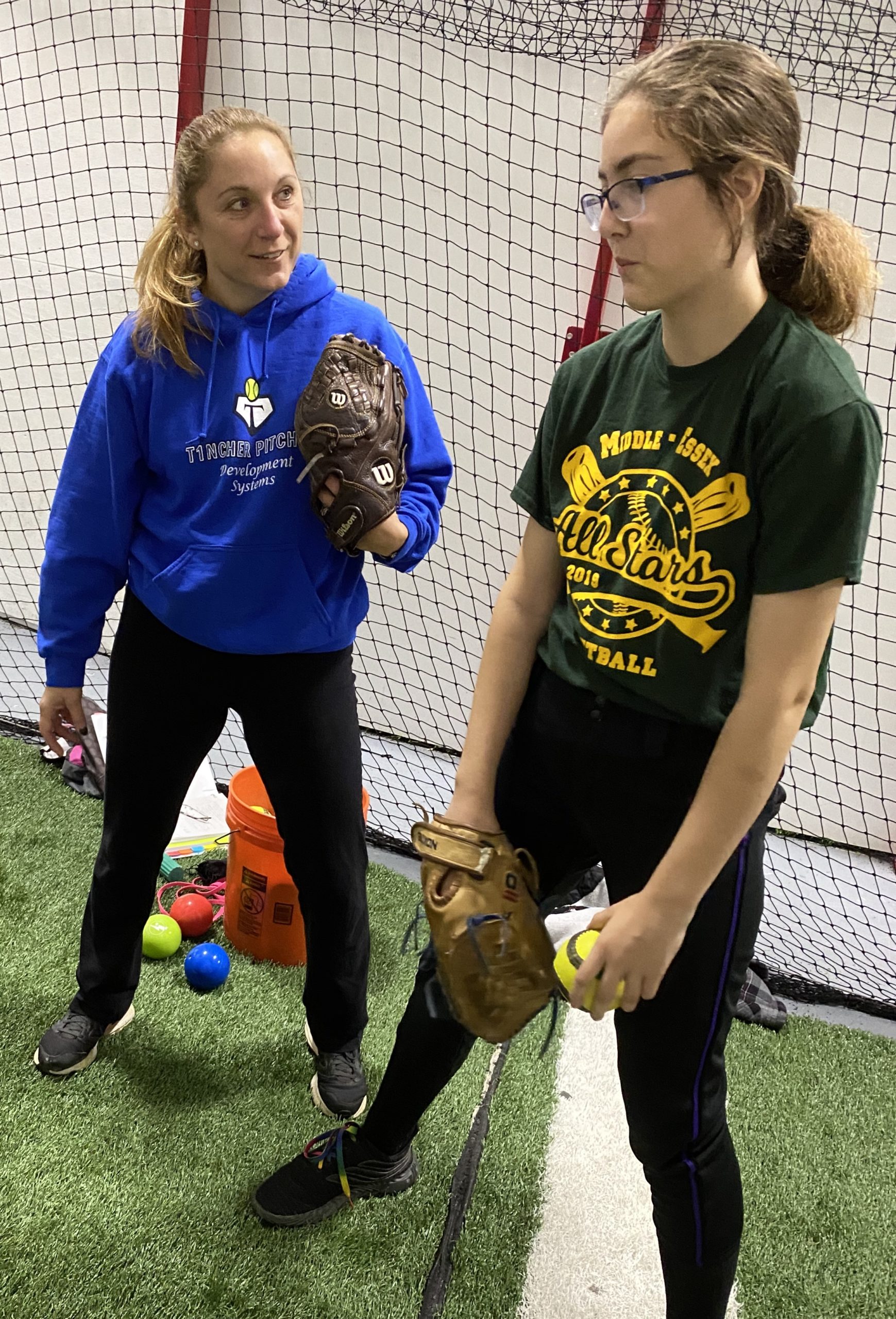 Jen Hoar lives in Westford, MA. She started playing softball at a young age, fell in love with the sport, and has been playing and coaching ever since. Jen attended Worcester Polytechnic Institute where she played 4 years of collegiate softball while earning her B.S. in Biotechnology. Post-graduation, she returned to WPI for a two-year stint as their softball pitching coach. Jen later attended Northeastern University where she graduated with her doctorate in Pharmacy. Over the past 20 years, while raising her family and establishing her career as a pharmacist, Jen also played women's modified fast pitch softball, coached in local recreational and travel programs, conducted pitching clinics, and provided private pitching lessons. For the last 10 years, Jen has been the pitching coach for Westford Academy High School.  She is dedicated to growing the sport of softball and fostering a spirit of love for the game.  Jen is tirelessly committed to all her students and aspires to help and support them as they pursue their personal and pitching goals.
So, why did Jen choose Tincher Pitching?
"Growing up, I was fortunate to have a great pitching coach. Someone who not only knew the game of softball inside and out, but also knew how to foster a love and passion for pitching so strong that it has become an integral part of who I am today.

After many years of playing and coaching I started to feel like my pitching methodology was no longer effective at producing the results and meeting the goals of my students. I felt stuck in my traditional ways of teaching and I began searching for something new. Something beyond the typical T, L, and K drills. I went looking for a program, a mentor, a philosophy, a community for coaching softball pitching that was innovative. I was looking for a gateway to greater knowledge and understanding of how the body moves and produces speed without causing pain or injury. And that is how I came to learn about Tincher Pitching.

I truly feel that Tincher Pitching is so much more than just a philosophy for teaching pitching. It really is a platform for learning new ways to grow healthy, strong softball pitchers and better coaches through collaboration, research, science, and experience. All the coaches are so willing to share and help and this is what makes the process so special. Anytime one of us needs guidance, there are literally handfuls of peers to rely on for help. It is a true team effort. Because of Tincher Pitching, I feel confident that my students will always have access to the most groundbreaking, safe, efficient, and effective pitching methods around."
Here is what Denny says about Jen.
"The more I work with her, the more impressive Jen is to me. She is quiet and unassuming, studious, and very observant. Watching her work, I came to realize that she is "taking it all in", making sure she understands every single concept, and moving forward with purpose. Jen is truly a student of pitching and her kids will be much better for it. We like this Instructor a lot."
Jen is in the area of Westford, MA. Contact her at: mike.and.jen@hoarfamily.org