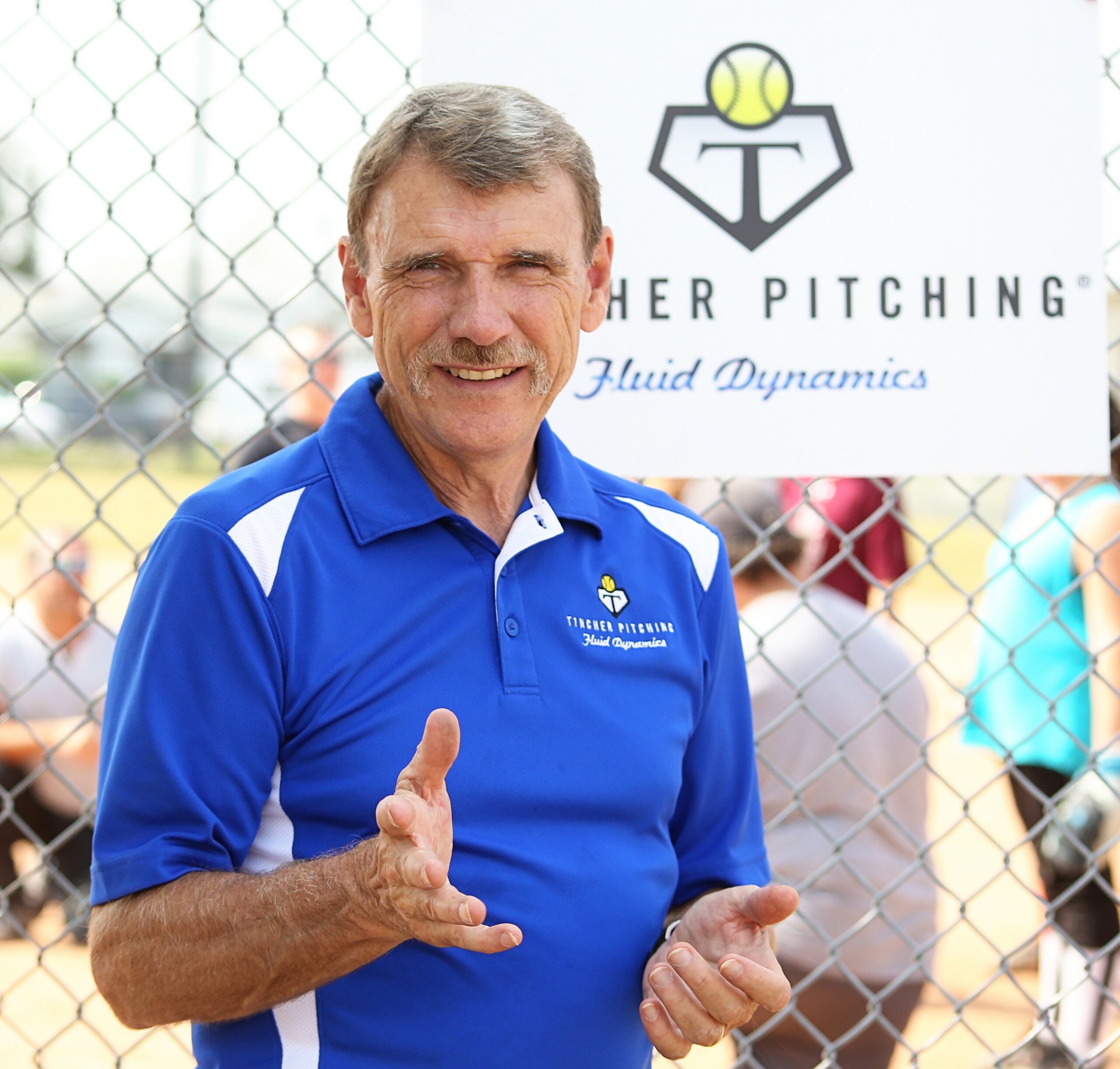 Our story began when a little girl begged her father to teach her to pitch.  Since there were no pitching instructors in the area, her father thought it would be fun to learn about this strange motion together.  Denny Tincher began a study that would last a lifetime, going to college games to video great pitchers, studying videos of top pitchers in the College World Series, and simply working closely with his daughter to make sure she felt fluid, natural, and explosive.
With high goals, strong body awareness, and the will to win, Angela Tincher went on to become the 2008 College Player of the Year. Angela stunned the world in 2008 with a no-hitter against the U.S. Olympic Team, had the lowest ERA in the country for two consecutive years, and finished her career as one of the top 3 in NCAA record books for career strikeouts, as well as an average number of strikeouts per game.  She led her team to the College World Series, went on to play professionally in America and Japan, and along the way sparked a dream within her father, Denny, to find ways to help other pitchers break down barriers that hold them back.
Over the next 10-years, Denny watched their second daughter advance to D1 softball, was fortunate enough to work with over 200 students who went on to pitch in college, and he watched some of them make it to the College World Series. His reputation for overcoming injuries spread and in one six-year period he helped over 2,000 injured students from around the country return to play in a healthy fashion without surgery. Tincher Pitching was now composed of approximately 100 very bright Instructors, but he was not satisfied, feeling they could do more to help students, and he found the answer in two new partners.
To schedule a lesson with Denny, visit https://booknow.appointment-plus.com/1vxx445v/