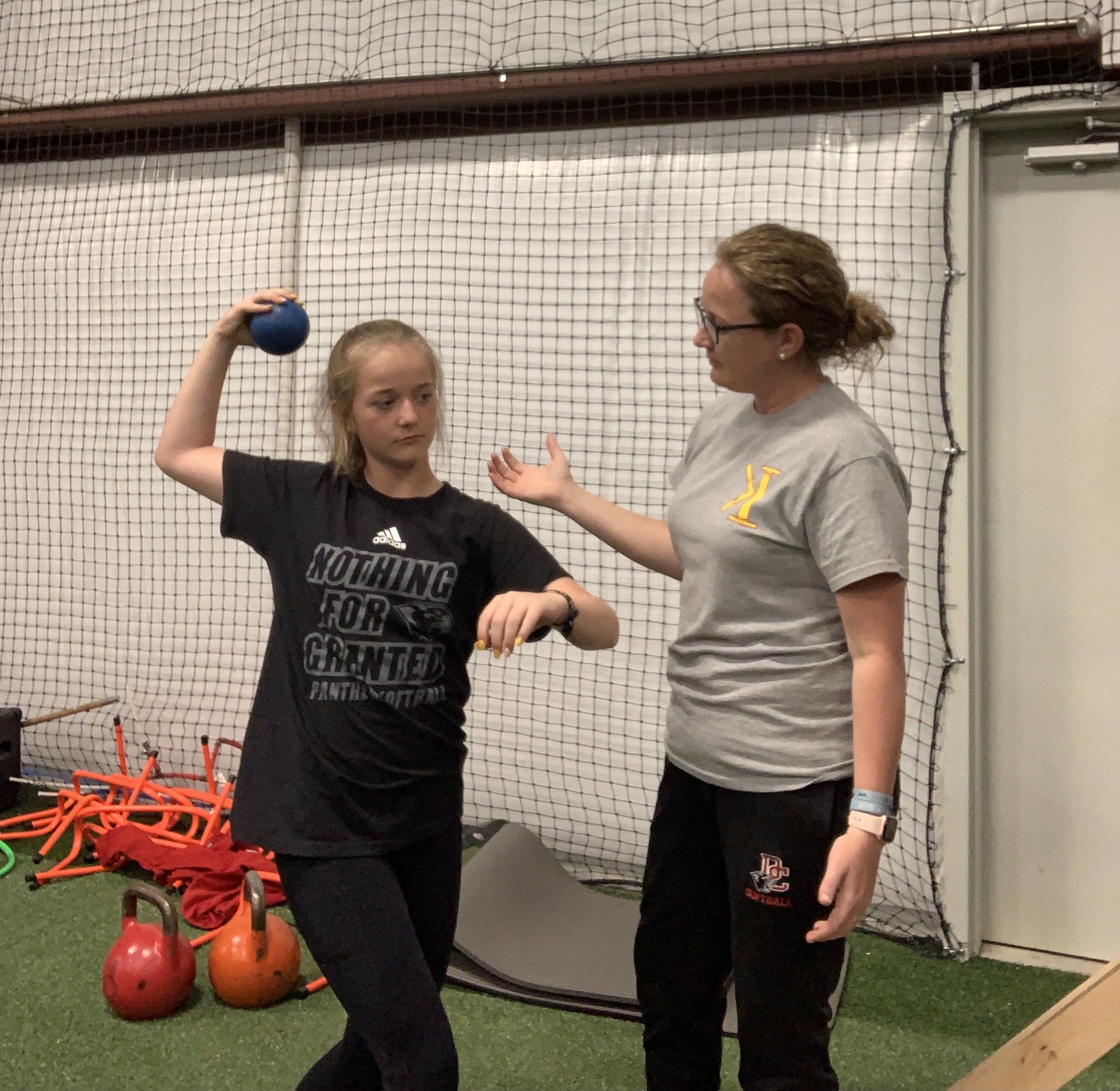 Crystal Perry
Western Kentucky & Southwest Indiana
Crystal grew up in an era in Western Kentucky when they did not offer fastpitch softball until she was in high school!  While in high school, she lettered four years in softball and three in basketball.  Her senior year she was named to the all-district team in both sports and Kentucky All-Stars team in softball.  After high school, Crystal went on to play softball at Kentucky Wesleyan College.  She was a typical utility player, from her freshman year of high school through college the only position she didn't play in a game was 1st base.  Once removed from the daily life of softball she quickly began to miss all the wonderful little things about it, the hard work, the friendships, the competition, and even the smells of being on the field, and so began her coaching career.  Over the last 14 years she has been involved in the growth and development of several youth programs; rec ball, travel ball, middle school ball, and high school.  She has coached at three different high schools in her region and sparingly gave pitching lessons due to coaching.  Crystal has two daughters who also play basketball and softball so when the schedules began to overlap she hung up her coaching shoes and picked up her private pitching instructor shoes to remain close to the game she loves.  
Crystal combines her background as a teacher with her passion for softball.  She believes when athletes have a growth mindset they take on challenges and learn from them, therefore increasing their abilities and achievement.  When they believe they can get better, they understand that effort makes them stronger. Therefore they put in extra time and effort, and that leads to higher achievement.  She knows if her athletes believe they can grow, they behave differently.  I WILL be greater than I was the day before.  I WILL commit to a belief that there are truly no limits when it comes to potential.  I WILL be GREATER THAN I, because I am the only person holding myself back.  Therefore, perhaps the most important aspects of her lessons are the work she does in regards to mindset and confidence.  Her athletes are active directors of their time and participants in the process. 
Let's find out why Crystal chose to join our organization. 
"When my youngest daughter showed interest in pitching and I knew it was a better move for me to take her to an instructor that wasn't her mom.  Just shy of the one year mark of lessons her instructor began to change her method and then decided to retire from giving lessons.  This new form she began to teach opened my eyes to a method of pitching that was fairly new to the region where I live.  This is where Denny Tincher comes in.  You can't search fastpitch softball pitching certification without coming across Denny Tincher.  We found the closest certified instructor, 3.5 hours away, and off we went.

After my daughter took a few lessons I needed to know more.  I did my research, discussed realistic expectations with my husband, and decided this was something I needed to pursue.  When I emailed Denny (per his website's recommendation) we had several emails exchanged and a couple of phone calls, once I passed his screening, he invited me to check out one of his clinics outside of Knoxville, TN.  He told me to be prepared — I'd likely be surprised at what I would see.  He said his technique was different… natural… and researched.  I had already been introduced to this method due to my youngest daughter but understanding it enough to be a mom and understanding it enough to be an instructor are far from the same.  I took at least ten pages of notes and drew diagrams.   After putting in 9.5 hours that first day and many more hours over the next couple of months and then implementing this information in my lessons, I saw changes in my pitchers like never before.

And then… the year of covid hit.  A new partnership with Rugged Softball and High Level Throwing had time to emerge.  With the brand new Tincher Pitcher Development Systems powered by High Level Pitching and the training I've received my pitchers have never thrown better.  By understanding their bodies as movers first their pitching motions have begun to clean themselves up.   There was no way I could go back to teaching the conventional way."
What does Denny have to say about Crystal? 
"The minute Crystal stepped into the first training session, she jumped right into helping set up the floor without being asked.  She was running and hopping around like she was having a blast.  That was a sign of things to come.  She is eager, she works, and she helps kids learn the meaning of working hard today to have fun on game day.