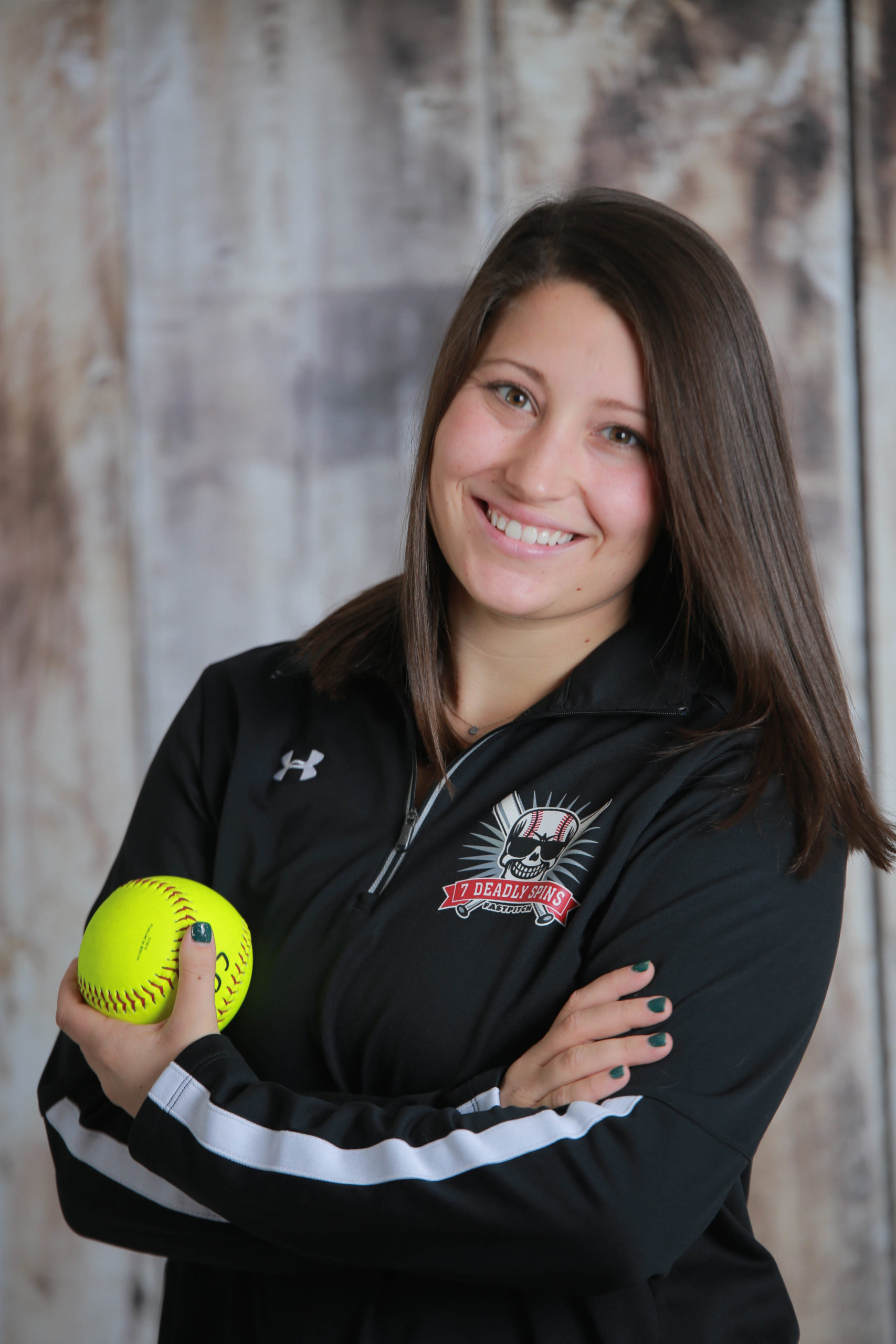 MacLean, 2013 graduate of Bucknell University graduated with dual degrees in linguistics and education. As a member of the Bison squad MacLean worked her way to the record books during her 4-year campaign. She is ranked with 3 spots on the program's top-10 career lists including games, starts, wins, shutouts and innings pitched and holds 9 spots on the program's top-10 single-season record lists including games played, starts, wins, shutouts and strikeouts. MacLean was named Rookie of the Year and Patriot League Tournament MVP her freshman year when she helped the Bison to their championship win against Colgate in 2010. In her senior year she was named Lee S. "Bud" Ranck Memorial award for outstanding spirit and contributions to Bucknell athletics.  Alex is the owner of 7 Deadly Spins Fastpitch, LLC.
From Alex:  "I knew the Tincher name for many years before I decided to reach out to Denny to learn more about his program. I needed to know what Fluid Dynamics was and why it was so successful. I read all of the testimonials on the website and knew they must have been doing something right if they had so many pitchers playing at the collegiate level.

During my first training with Denny Winchester, Virginia I was hooked. Denny's extensive research to develop Fluid Dynamics was impressive. A lot of the questions I had I got answers to, and I learned techniques to help my students overcome the challenges we were facing. It was just what I was looking for and I was excited to take Tincher Pitching home with me to the Lehigh Valley.

After implementing Tincher Pitching's Fluid Dynamics into my training regimen with my pitchers the results were amazing. Kids with shoulder and back pain were suddenly pain free, others who had plateaued added several miles per hour and most of all pitching felt powerful and relaxed."
Here is what Denny says about Alex:  We absolutely love Alex because she is so obsessed with doing things exactly right with her kids.  The first few times we talked, she challenged me and I was not sure she would join our group. She wanted to make absolutely sure that our methods would work and she wanted the freedom to experiment and develop new and better ways.  That is who we are, and I knew she would eventually be one of us.  This kid is going to be one of our great ones!  She asks the right questions, studies the kids carefully, and has a way of pushing to heights they never considered.