To schedule lessons email Megan directly at:  meganwallace317@gmail.com
Or, Call  (712) 830-2134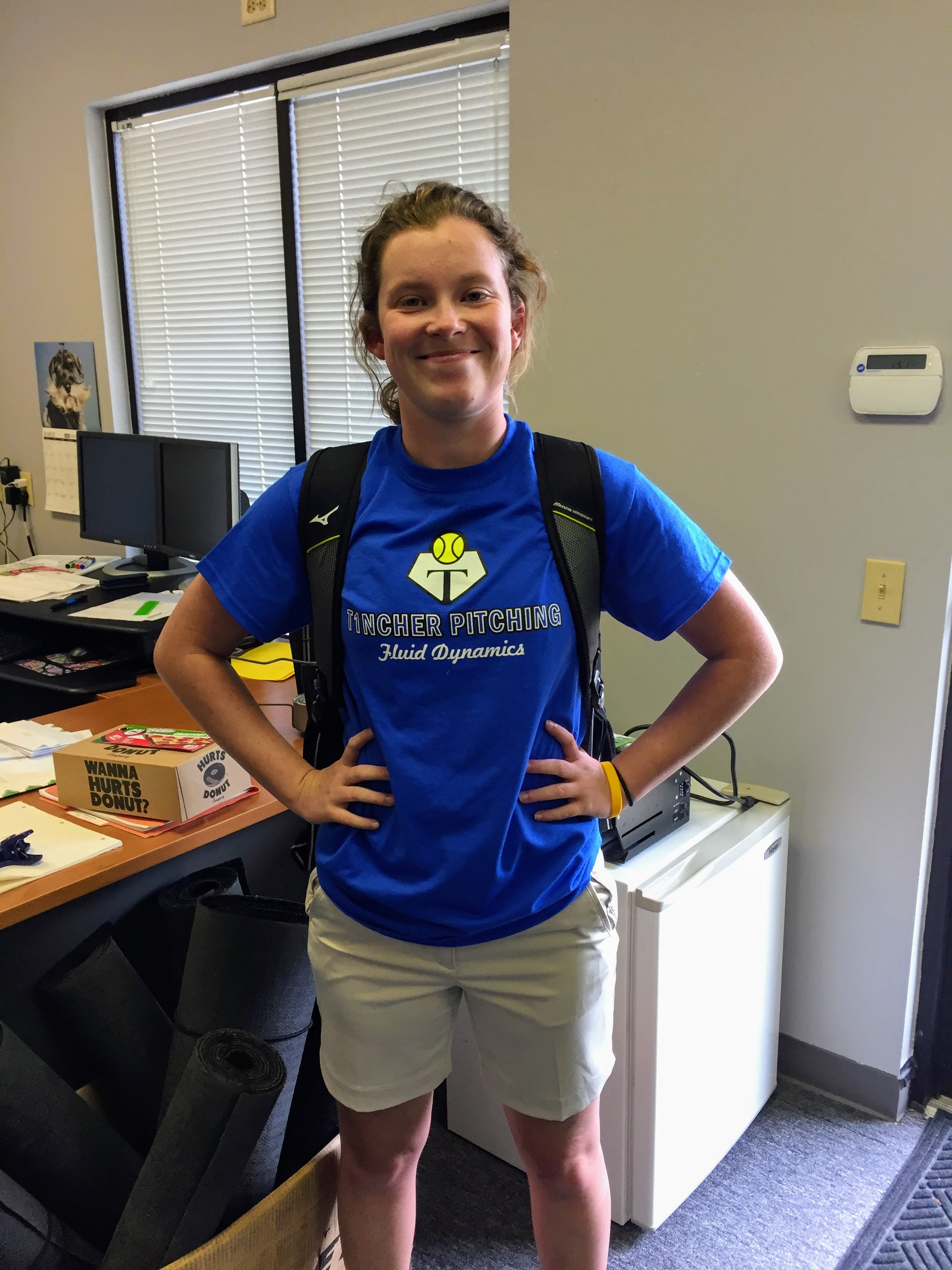 Megan Wallace had a lengthy and tumultuous pitching career. She began at the age of 7 and now holds the current school record for season and career wins. As a junior she began working with Tincher Pitching affiliate, Inner Power Pitch, due to severe pain while pitching.  Previous to that, Megan rarely made it through an entire game due to pain. Her first homework: stop pitching. She had to let her body heal and years of pitching badly had her torn up in all sorts of places. After a few short lessons with Inner Power Pitch, Megan pitched 198 innings as a senior completely pain free! After finishing out her senior year the college that she originally committed at decided to cut the program in the middle of the summer. That is when Megan found a home at North Iowa Area Community College  (NIACC).
After working with Inner Power Pitch and benefitting beyond her wildest dreams, Megan knew she had to continue the teaching to help other young women pitch pain free. She ended up playing at North Iowa Area Community College on the softball team and finished her school at Iowa State University studying in communications. Megan knows what it means to struggle to get through a game and the pain a young pitcher can endure when coach improperly. Her goal is to work with as many young women as possible and ensure they don't have to endure the pain she went through.
What does Megan have to say about Tincher Pitching:  "Tincher pitching has changed my life for the better. I never in a million years would have ever guessed I could pitch an entire game when I was in high school, let alone play for a collegiate team. The approach that is taught is all natural and not about pain. We strive to help kids reach their goal and not let anything get in their way."
What does Denny have to say about Megan?  "This kid had every reason to quit.  Years of bad habits took a toll on her body, but she had the best attitude and she was completely willing to make the changes needed to continue the sport she loved.  Yes, she emerged a far better pitcher, more healthy, but with a passion for helping other kids avoid some of the pitfalls that keep them from reaching their potential.  Megan is driven!  That kind of Instructor will affect students in so many positive ways."