To schedule a lesson with Jenn, email her directly at: JHarty@tincherpitching.com
Or, call 269-832-3997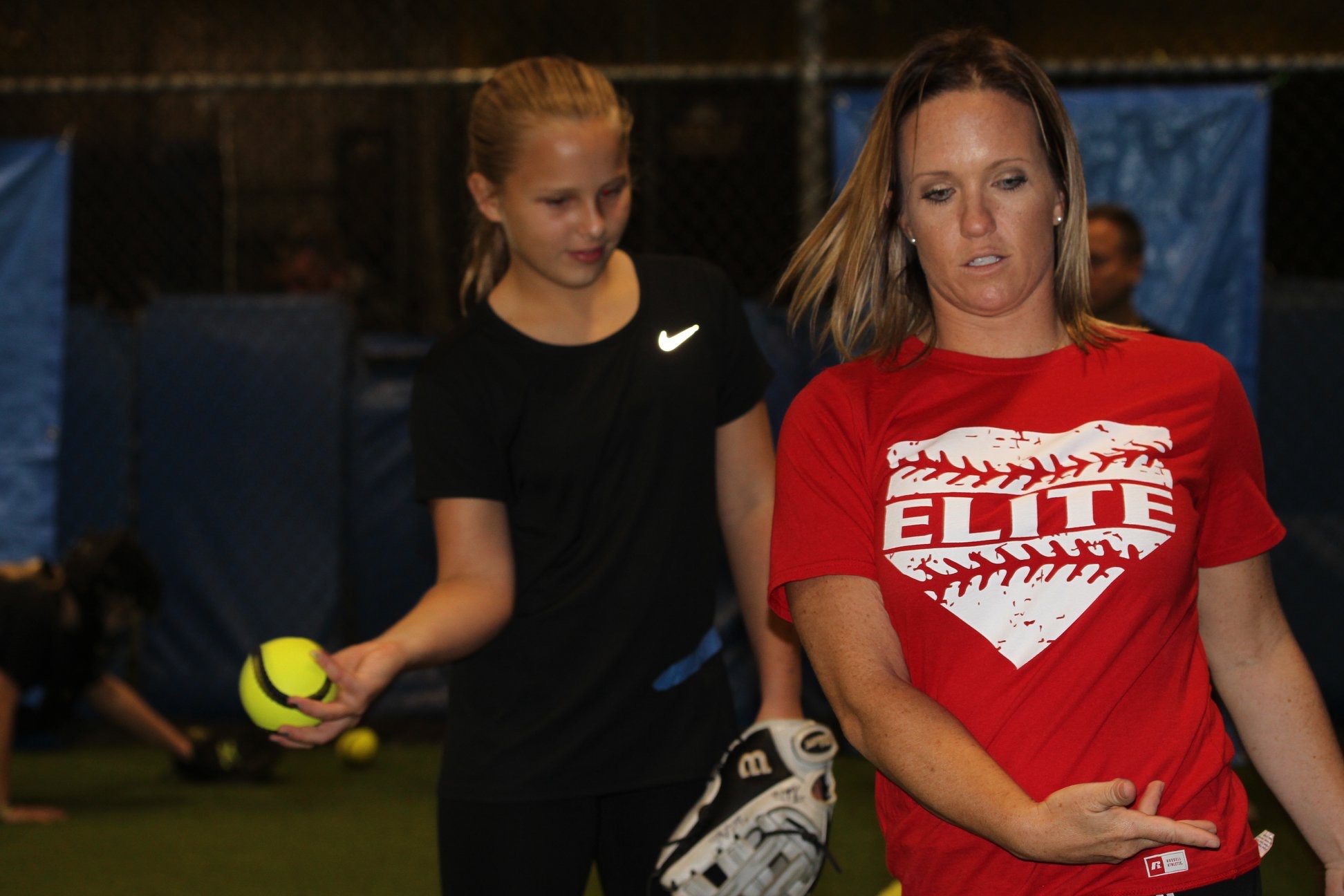 Jennifer (Newland) Harty developed a love for Fastpitch softball at a very young age.  She was just 3 years old when she began going to the softball field with her dad, Gary, who was a passionate pitcher for a local men's fast pitch team.
Jennifer watcher her dad rack up over 1,000 wins on the mound and spent years developing her pitching skills in an attempt to replicate his success.
Jenn was a standout athlete at Tekonsha High school where she played softball, volleyball, basketball and ran track. She was a multi-sport conference MVP as well as an All-State pitcher who led her team to the Michigan State final 4 her Senior year. She took her love for softball to the college level where she played two years at Kellogg community college where she was named first team all-conference and Team MVP. She then transferred to Olivet College where she was also an All-Conference selection for two years.
Since then, Jennifer has turned her love for the game into a passion for coaching. Jennifer is an Edward Jones Financial Advisor by day but uses evenings to coach and instruct girls from all over Michigan. She is the co-founder of Battle Creek Elite Travel Softball and coaches the 2018 9U USSSA State Championship team.
Here is why Jenn chose to affiliate with Tincher Pitching:  "I began searching the web and Denny's name popped up, over and over. Our very first conversation lasted over an hour. My head was spinning with all of the incredible things I was learning ON THE PHONE. I heard passion and dedication in his voice and I knew right away that I had to go to him immediately.
I went down the following weekend and I have never looked back. The things I learned in the very first lesson were incredible. While my dad did a great job of teaching me what he knew, Denny was teaching me things that made more sense for the female body. I began to understand WHY my students weren't progressing and I couldn't wait to get back to them knowing the immediate impact this would have.
Tincher Pitching is one of the best things to ever happen to this game. I am so lucky to be surrounded by Denny and so many other brilliant instructors all working together to help pitchers reach their FULL POTENTIAL."
This is what Denny says about Jenn:  "Fire, excitement, total energy.  Jen lights up the room and kids react in positive ways when she is working with them.  She pushes herself to learn as much as she can and find creative ways to pass that along to our students.  We love having her involved."