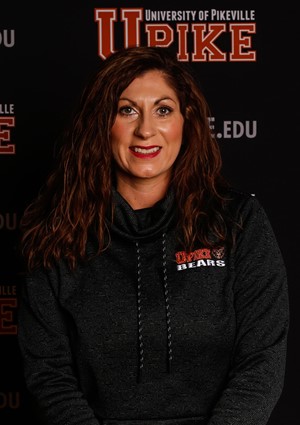 April Damron Charles pitched at Jenkins High School in Southeast Kentucky.  She then went on to play collegiate softball at UVA-Wise in Wise, Virginia.  While at UVA-Wise, she was a 3x All-Conference and All-Region pitcher.  In 2002, she led her team to their first ever conference championship, and repeated in 2004.  After graduating with a degree in psychology, she began coaching high school softball at her alma mater. During her 12-year tenure at Jenkins, she amassed a 285-125 career record which ranks 20th in the all-time coaching wins in Kentucky.  In 2016, she was named to the Southeast Kentucky softball hall of fame as a high school coach.  She is currently the pitching coach at the University of Pikeville located in Pikeville, Kentucky and gives private lessons in the Southeast Kentucky area.
Why did April choose to join our organization?  She said, "After seeing many injuries in the pitchers on my college staff, I began looking into better ways to condition and practice my pitchers.   As a former pitcher myself, I experienced lower back pain throughout my career, and had foot surgery while in college. I realized that, although we had different injuries, we all had the same thing in common.  We were taught to pitch the same way!  I began searching the Internet and social media to see what other pitching coaches were teaching.  That is when I came across the Tincher Pitching website.  I contacted Denny after researching his methods.  Upon speaking with him at length, I knew this was a style of pitching I wanted to learn.  After my first training with Denny, and hearing how he explained the "whys" and "hows" of what he teaches, I wanted to know more and more.  I immediately made plans to train with him as frequently as possible so I could bring this information back to my students and players."
This is what Denny says about April.  "I cannot believe how consumed she is with doing things right.  She came to train with me that first time and, every time I turned around, she was back to learn more.

Whether I was in a distant state or in Virginia, April was asking questions and making sure she absorbed everything.  She is, simply, good at this."
April serves in the Jenkins/Pikeville,  Kentucky markets.  
You can reach her at:  aprildamroncharles@gmail.com